In the middle of the Atlantic, 2 hours flight from Lisbon, Azores is THE destination if you dream of wide open spaces.
Those 9 volcanic islands are paradise for hikers and nature lovers: mountains, hot springs, natural pools, mysterious lagoons, a bunch activities are waiting for you
Still unknown from tourists, finding tips for our trip was a little bit complicated. Here is what you need to know if you want to go there…
Which island ?
São Miguel : Nicknamed the Green Island by these inhabitants, this is the biggest and the most populated island of Azores. It's easily accessible thanks to its international airport.
Pico : "The black island" owes its name to its volcano "Pico" which dominates the island, here, landscapes are much more lunar.
São Jorge : The fajãs island, flat surfaces of land by the sea at the foot of cliffs.
Terceira : The party island, after Sao Miguel it's the most touristic, in summer hundreds of parties are organized.
Faial : Nicknamed the blue island, these landscapes will remind you of Brittany, then moon …
Flores : As its name suggests, it is certainly the most luxuriant island, kilometers of hydrangeas, crystal clear waters, and green color everywhere, as far as the eye can see.
Graciosa : It is the flatest island of the Azores, exposed to all the winds, these transparent waters are the dreamed spot for diving lovers.
Santa Maria : You will find there the most beautiful beaches
It is possible to go from one island to another by plane or ferry => Learn more here
Since we only had 8 days we chose to visit only one island for this first time: São Miguel.
Best time to go

Summer ! no doubt
We were expecting to find "tropical" islands, and I have to say that we were a little bit disappointed! Weather can remember Brittany. Do not forget the Azores are right in the middle of the Atlantic so the weather is very changeable. It can rain… and 5km further you will find a big blue sky.
We traveled late April, we had few days of good weather and a lot of rain, regarding temperature it did not exceed 20 degrees. But don't worry it changes very quickly and even the rain did not stop us from enjoying our trip
Flight
We left with TAP airline from Paris Orly, with luggage we paid 325 euros per person.
To be sure of finding the best prices you can use the Kayak comparator https://www.kayak.fr/
How to go around the island ?
By car, it's the best way to travel freely.Before choosing your rental company, always read reviews on the internet. For prices but also reliability, beware of scams that could spoil your trip.
We booked with Ihla Verde and it was perfect! We were able to take the car directly downtown and get it back to the airport.
Price for 8 days 150 euros.
Where should you stay?
As in Iceland we chose guesthouses.
Note : São Miguel is a small island, 65km long and 8/15 km wide, so it is very fast to go to one place to an other.
We had booked far too many accommodations, we were changing of location almost every day. If you want to go around the island we recommend these 3 places: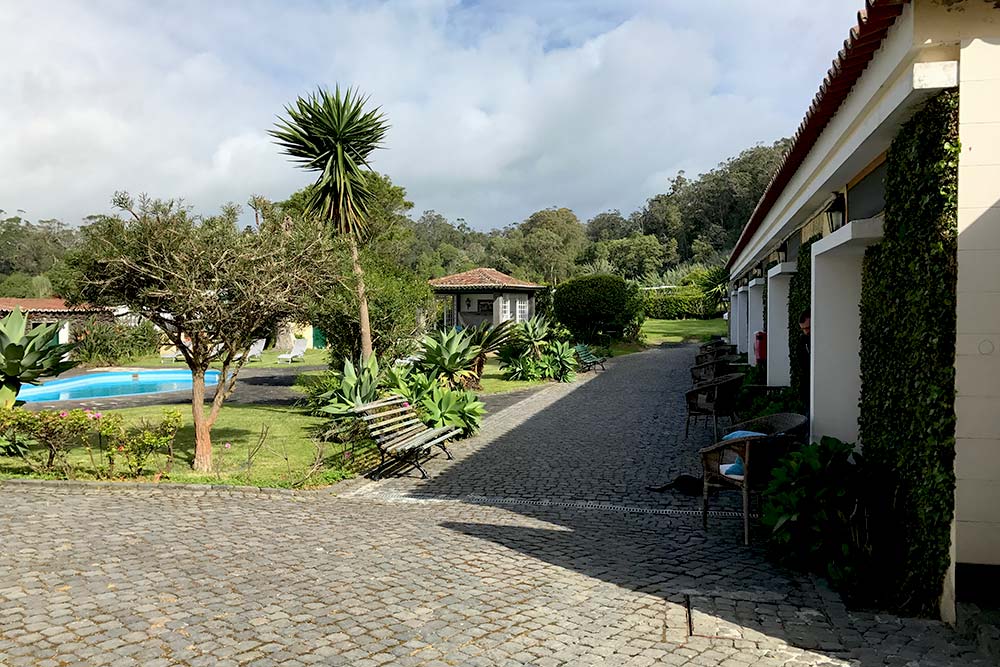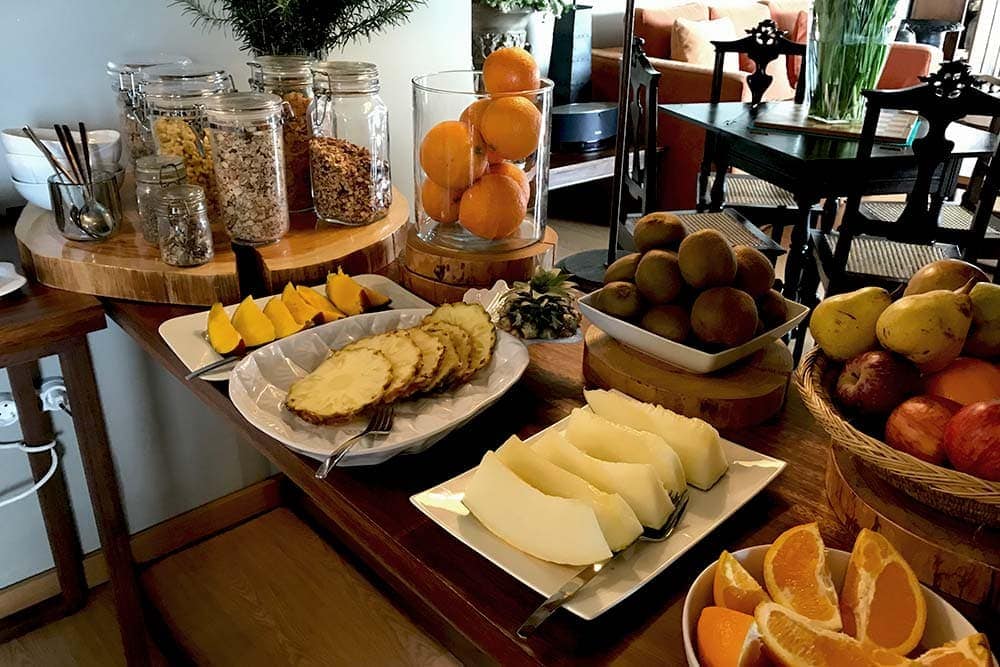 Only 4km from Ponta Delgada, this Guesthouse will offer you a wonderful view of the city. Our room was really comfortable, right in front of a big pool, reception available until 10pm and most of all … a gargantuan breakfast! Do not miss !
Price : 72 euros/night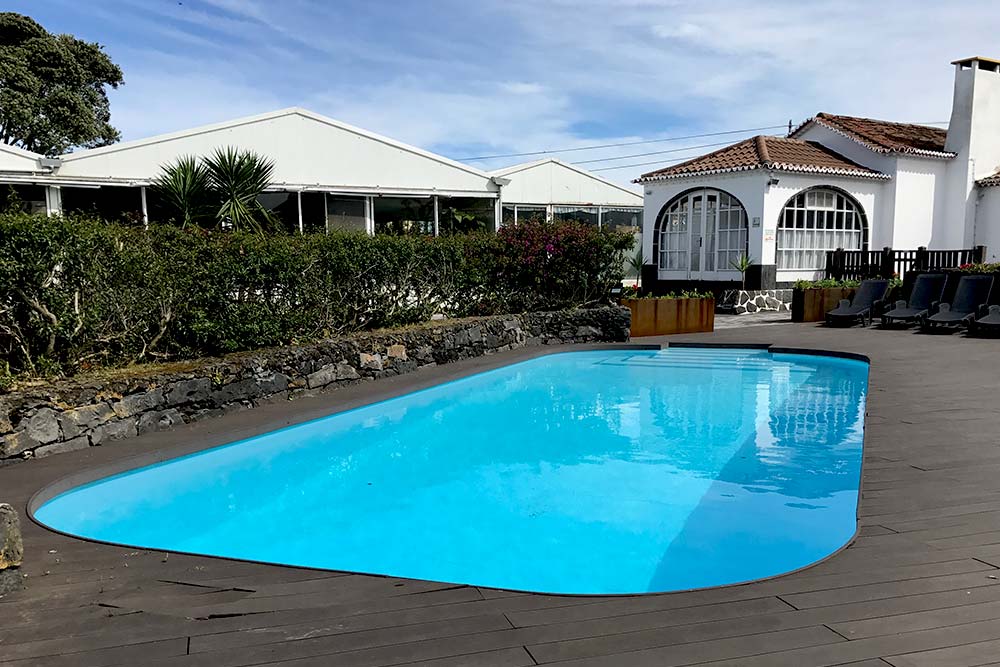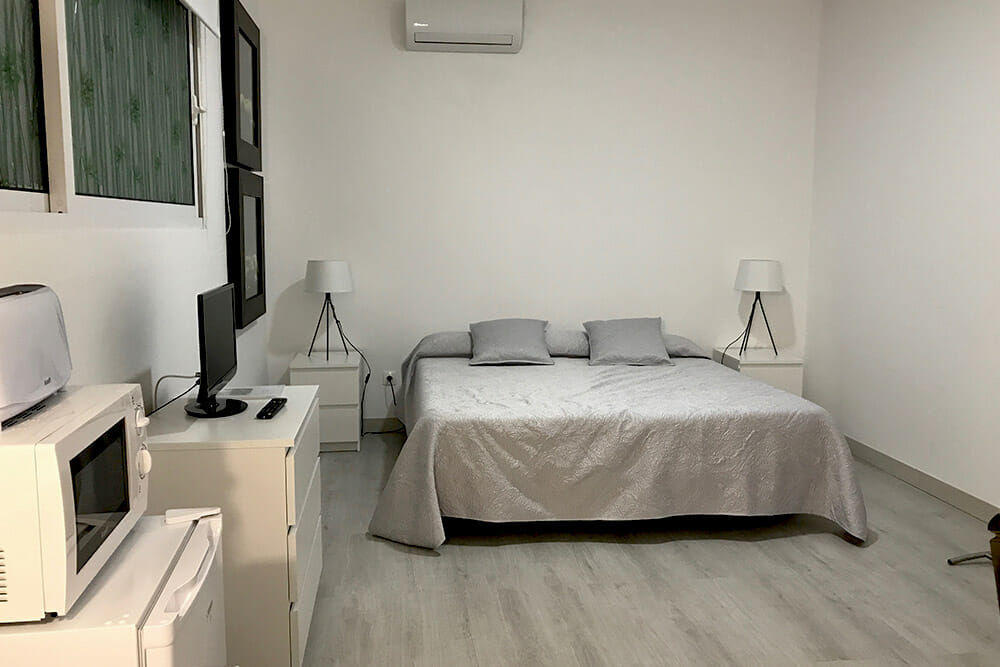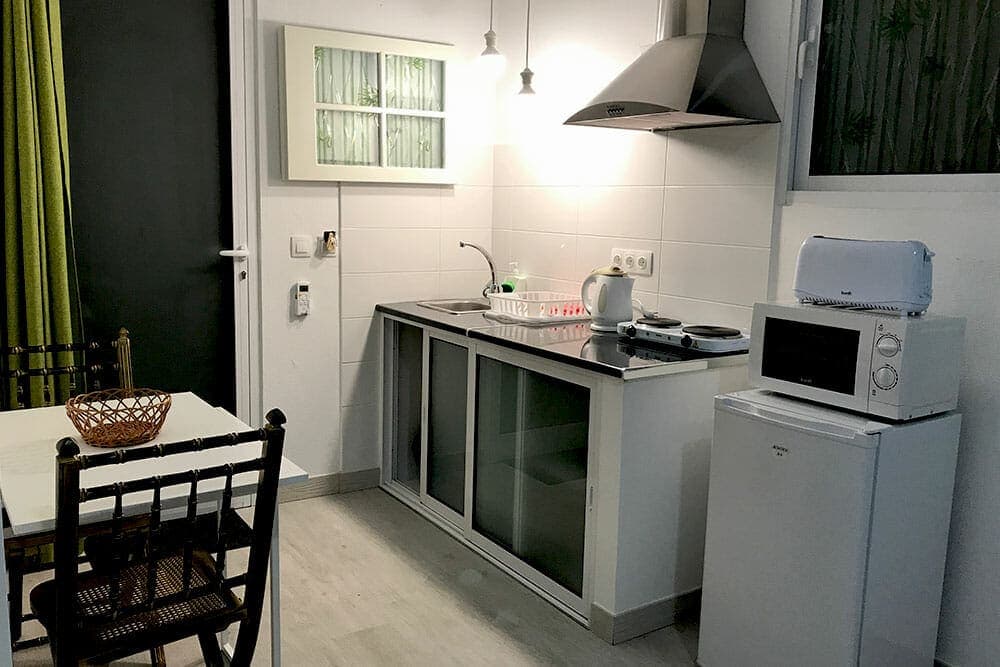 Good location to visit the center of the island. The rooms are really spacious and well equipped. Local restaurant 5 min walk.
Price : 44 euros/night
Nordeste :
Our favorite place ! recently available on Airbnb, we were lucky to be the only hosts.
Large comfortable rooms, a gigantic living space, very well equipped (washing machine and dryer available, which can be very useful when it rained all day)
After a good bath, we took advantage of the fireplace kindly lighted by our host (really very friendly) We highly recommend!
Price : 44 euros/night
The agency that rents these small houses owns the whole village! Once again very comfortable and luxurious, we even had goodies, local alcohol, corkscrew and … kway!
Price : 79 euros/night
Few discounts :

-25e for your first booking on Airbnb by clicking here

-15 euros for each reservation on Booking by clicking here
Our road trip
Once again we used Travel sygic to organize our trip. Very few places were referenced in the app, so we did the work for you, it is a collaborative platform!
Check out our itinerary here
Hiking was the main activity of our stay, if you want to know more check out this website it  has all the information you need: GPS maps, duration, level of difficulty and especially dates of the trails opening. http://trails.visitazores.com/fr
Budget

For our 10 days road trip it cost us about 1600 euros for two, all inclusive (flights, transfers, nights, food, car location, gas, extra) with a few nights to have fun, but very few restaurants and few activities.
Flight : 650

Car location: 150

Gas : 100

Nights : 500

Food : 100

Extra visits: 100
---
Links to :