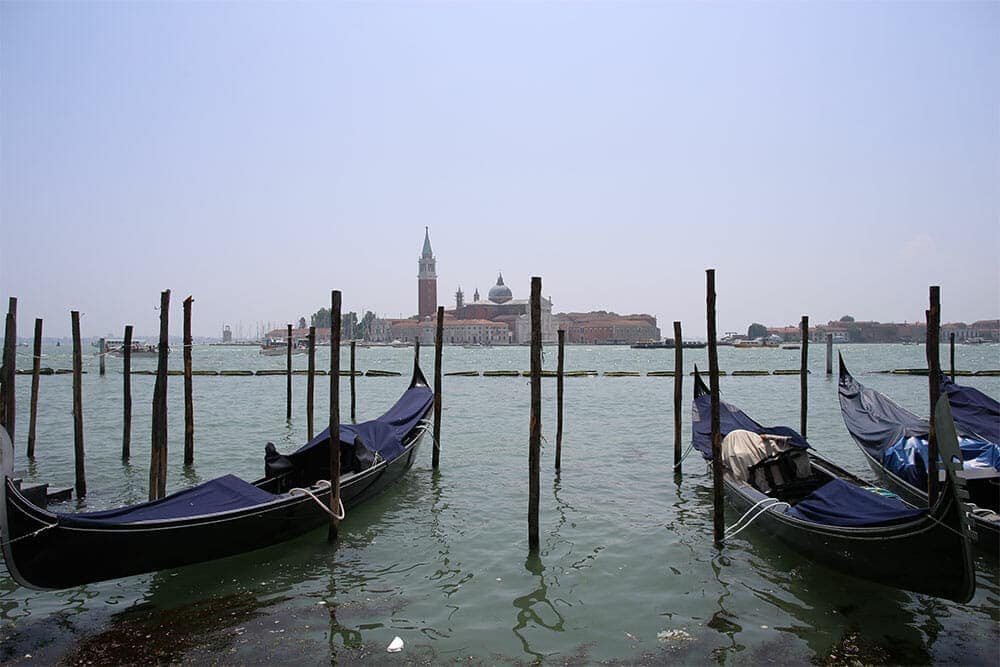 Venice: its canals, its gondolas, its little streets; welcome to one of the most romantic cities in the world.
Romantic but not only, it's above all an atypical city, full of beautiful stories and with an atmosphere that you won't find anywhere else.
I made the choice to go there with friends, it may seems surprising but in the end we weren't the only ones to have made this choice. Of course it's not Ibiza, do not go there to party but it's so nice to taste the "Dolce Vita"!
Photo report and good tips of the city on this article, surprises are waiting for you on every corner.
Day 1: Venice "must see"

Enjoy Venice beauty
The only advice we were given to visit Venice is to get lost … and this is by far the best advice we got!
The beauty of small streets, small canals won't stop amaze you. And anyway even if you try to orient yourself you will get lost so much the streets are small and are alike!
Rialto bridge
The Rialto is one of the four bridges that cross the grand canal. It is also the oldest and the more emblematic. Key number to show off once you're back : Venice has 438 bridges that climb over 183 canals !
360° view on Venice
Just near by the Rialto bridge is the mall « Fontego dei Todeschi ».
If you go to the last floor you will have access to the rooftop where you will have a panoramic view on the whole city. There is a bit of queue but it worth the wait !
San Marco place
This is probably one of the most famous places in the world.
You will found many architectural wonders: the Doge's Palace, the Basilica and Campanile San Marco.
Photo tip : go there very early in the morning or late in the evening, if not no chance to see this place empty and enjoy its immensity.
Tips:

To visit the Basilica :


Price: Free – Skip the line tickets from 3€ – book here

Opening:

From november 1st to June 20th : 9.30am –  5pm from monday to saturday /2pm – 4.30pm sundays and public holidays

From June 20th to october 31th: 9.30am – 5pm from monday to saturday / 2pm – 5pm sundays and public holidays

To visit the Doge's palace:

Price : 20€

Book your tickets here

Opening :

From march 26th to november 1st: 8.30am – 7pm

From november 2nd to march 25th: 8.30am – 5.30pm

Visit San Marco Campanile:

Price : 13€

Book you tickets here

Opening:

From november 1st to march 31th: 9.30am – 5.30pm

From april 1st to april 15th: 9am – 5.30pm

From april 16th to october 28th: 9.30am – 9pm
The

bridge of Sighs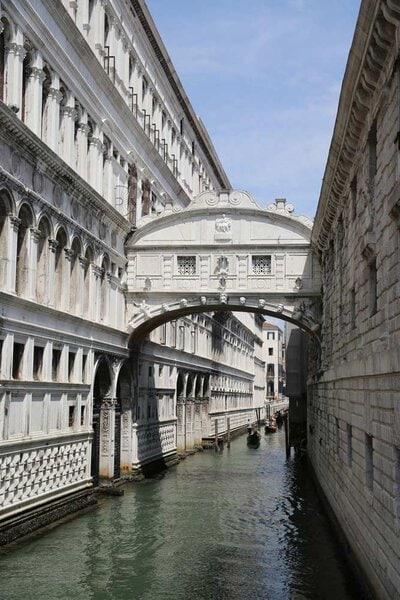 The Bridge of Sighs : one of the most iconic monument of Venice.
If many lovers hurry to pass underneath to exchange languorous kisses thinking that this place is the symbol of romanticism, well and they are wrong!
This famous bridge used to connect the court to the prison.
It is by passing on this bridge that the prisoners where having a last sight on Venice…
A Gondola tour ?
Yes it's « cliché », making gondola in Venice but we still loved it!
A way to visit the city differently and quickly!
And if you are lucky your gondolier may be as talented as ours to sing 🎶 « Vivo per lei ». How romantic is that?
Only tiny problem, this "cliché" is expensive, however we found a good deal with Ceetiz organizing tour in groups of 5 people, 31€/person, it's a tourist factory but it will allow you to try the experience.
Book here
Day 2: Stopover on Murano and Burano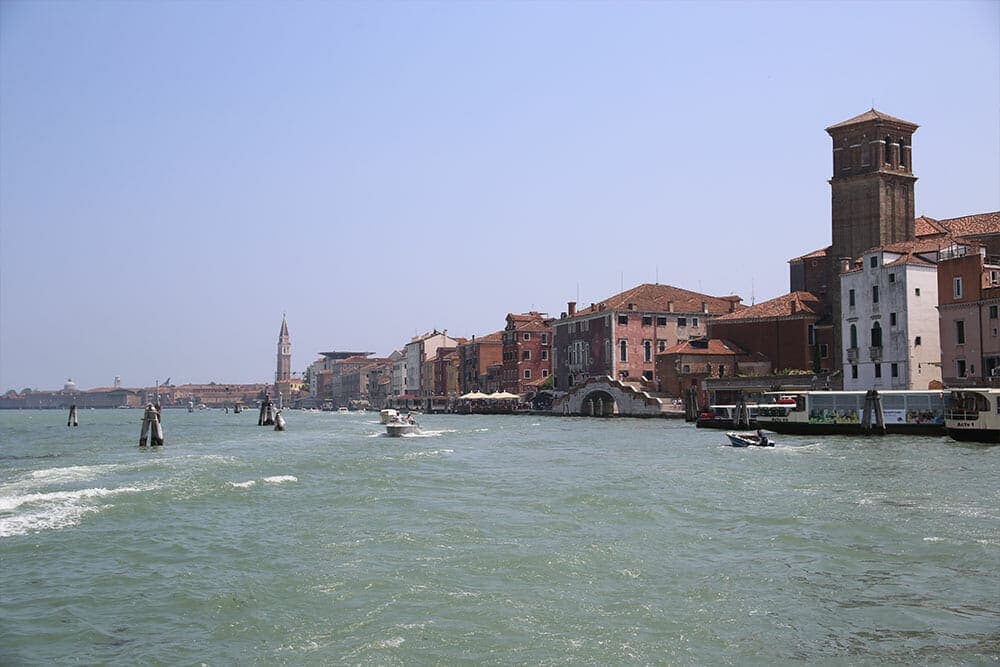 Impossible to visit Venice without a stop on these beautiful islands. A few kilometers away by vaporetto, the change of scenery away from the Venetian palaces is guaranteed.
Murano the

blown glass art

island
Located at 10 min by vaporetto from Venice, welcome on the Murano island worldwide known for it's blown glass art.
If you walk around you will be able to visit few glass blowing workshop and see many glass sculpture, like for example the « cometa du vetro » on the Campo Santo Stefano place.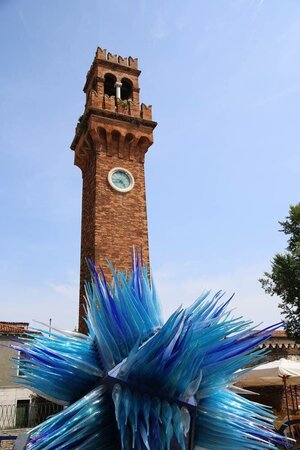 We saw glass blower demonstration in the workshop "Elligi". It lasts about fifteen minutes.
It costs 2€ per person, to do without hesitation
Tips:

Price : 2€

Opening : Everyday from 9am to 4pm

Address : Fondamenta San Giovanni dei battuti 4b/5 Murano 30141 Venise
Burano –

Fishermen's island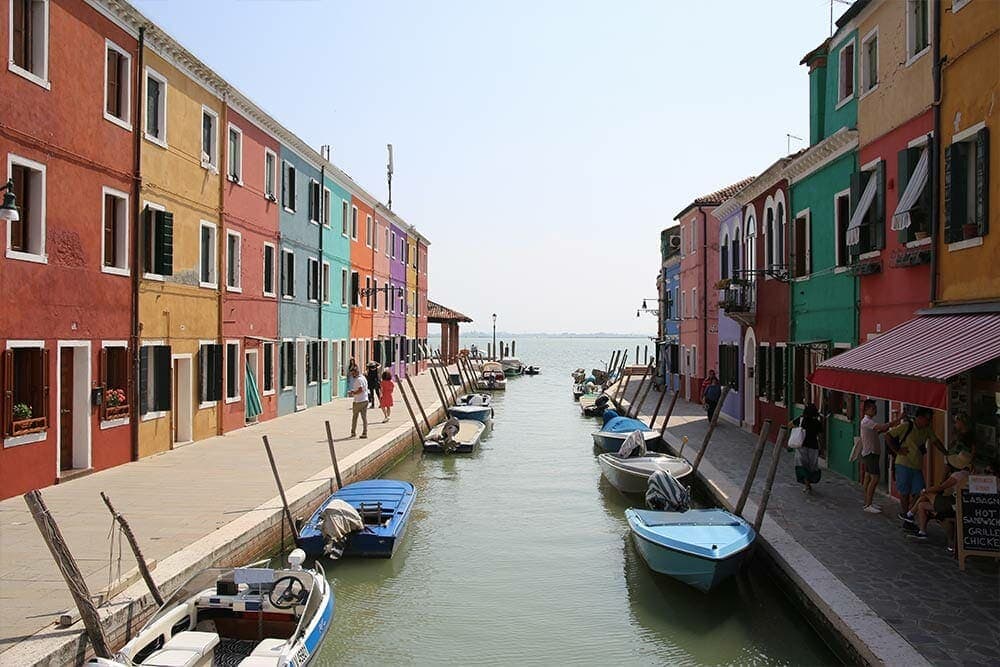 If you have to visit only one island during your stay in Venice it is definitely this one. What makes it so unique, cheerful and pleasant is the sight of these colorful little houses.
They say that it was like that so that the fishermen find their home despite the haze.
Burano is also the island of lace, you will come across many small shops while strolling, ideal gift for mommy! At the end of the day you will be able to see the locals, sitting on their doorstep, watching the time pass, is there anything more soothing? We let you judge with these few pictures …
40 minutes away by vaporetto (line 12)
Day 3:

Discover the Dorsoduro



No specific plan for this day, we just wanted to go around and discover the real Venice, far from the tourists, where the Venetians live.
A small day trip to hang out that allowed me to catch some nice shots.
And that's all for us (for this time …), have a good Venetian walk and do not hesitate to share your favorites places and tips in comment!
---
Links to :